Our Mission
Turning the Focus to What Matters Most
Our brand reveals what we deeply believe. With a slight turn of the V in OVME, something extraordinary happens. The greater than sign turns the focus on what matters most - your power to reprioritize and transform. Let's boldly proclaim that "Nothing is Greater than ME!"
The > is our rallying cry for the OVME community. We invite you to join us and turn your focus to the greatness of ME.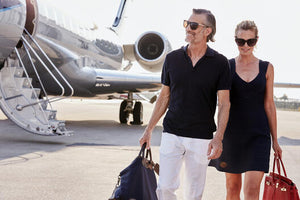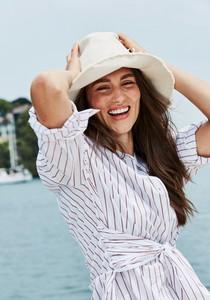 Our Company
YOU are at the heart of everything we do. On your journey toward wellness and longevity, you can turn to OVME, your special place where best-in-class providers listen, understand your goals, and deliver bespoke treatment plans that are as unique as you are.

Our aesthetic providers are caring medical professionals who are expertly trained at the OVME Academy, by OVME founder and Chief Medical Officer Dr. Mark McKenna.

With 27 boutique studios nationwide, we are honored that our loyal clients have made us one of the fastest growing medial aesthetics brands in the United States.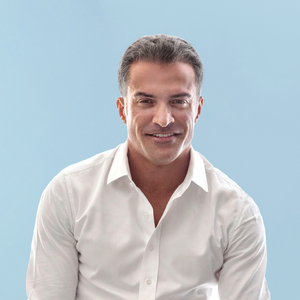 Our Founder
Dr. Mark McKenna, MD, medical aesthetics pioneer and OVME Founder, recognized an industry in desperate need of change. OVME began in the spirit of innovation and disruption.
The medical aesthetics client experience was sterile, cold, and unfeeling in a world that was rapidly becoming more modern, personalized, and connected. This is how OVME was born — a client-centric empowerment brand, where aesthetic dreams become reality.
 After over a year of concept development, crafting the most deliberate details to support his vision, from decor and design to client experience, Dr. McKenna launched the first OVME studio in Atlanta to great fanfare in 2018. The original 1,500 square-foot boutique generated an almost cult-like following of women and men who fell in love with the OVME bespoke approach to cosmetic medicine. Always fueled by Dr. Mark's hands-on approach and oversight, OVME now has 27 studios throughout the US and is one of the fastest growing medical aesthetics brands,
Dr. McKenna serves as the Chief Medical Officer and leads the OVME Academy, which provides best-in-class training to all of the OVME medical aesthetic providers. His mission is to keep client experience and client outcomes at the heart of all things OVME.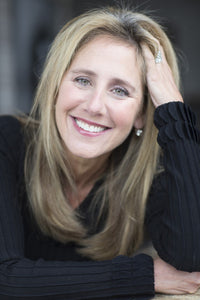 Our CEO
Laurie Ann Goldman has devoted her career to lifting up women and igniting their potential. As CEO of OVME, Laurie Ann is on a mission to empower women and join them on their journey toward wellness and longevity.
She leads the OVME team from the eyes of the consumer, as a skeptic-turned-true-believer in the power and health benefits and of medical aesthetics. Laurie Ann aims to demystify medical aesthetics for "not for me" women like herself, enlightening them with opportunity to enhance their natural beauty gracefully. 
A leading global chief executive and board director for iconic consumer brands, Laurie Ann has served as CEO of Avon and Spanx. At Avon, she led a transformation that reinvigorated the brand to empower the 250,000 Avon representatives, known as "the first female entrepreneurs."
As the CEO of Spanx, Laurie Ann was the key to the meteoric growth of the company, from a startup with a handful of innovative products into a global powerhouse, beloved by celebrities and influencers.
Laurie Ann was also instrumental in building a billion-dollar licensing business for Coca-Cola and carried the torch in the Olympic Games. But her greatest joy is her title of MOM to three sons and two mini poodles.
The OVMEES
Each month our team nominates their peers for showcasing exceptional examples of the OVME core values in action. Only five make the cut after all of the nominations are reviewed at the national level by the executive leadership team.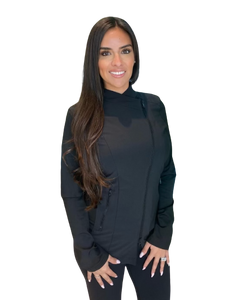 Core Value: Thinking Differently
Jennifer Rodriguez - San Antonio, Texas
Our Studio Manager in San Antonio Texas, is thinking differently as she works grass roots marketing within her community. As a New Studio, increasing brand awareness and meeting potential clients is a top priority. Jennifer has made OVME team t-shirts and San Antonio 'fiesta jugs' using them as the team is out and about together and local events. They are creating conversation and getting noticed.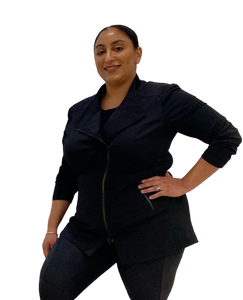 Core Value: Generosity
Mina Salama - Merrifield, Virginia
Our Studio Manager in Merrifield, Virginia regularly shows generosity to her teammates within the DMV. Mina is currently providing support to her teammate while she is spending extended time with her family. Richmond is continues to thrive under Mina's generous management.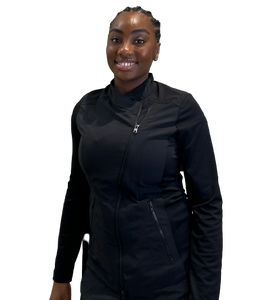 Core Value: Trust
Ashton Odom - Chapel Hill, North Carolina
Our Medical Aesthetician in Chapel Hill, North Carolina has shown trust in our brand and our process for training. Ashton has whole-heartedly embraced OVME as a brand. She immersed herself in the OVME Way, gaining trust with her clients while trusting that with hard work and dedication she would build a clientele while she built upon her education. This week Ashton was fast tracked in OVME's Laser Bootcamp and will now be able to offer her clients laser services.
Core Value: Having Fun
Angie DeAngelo - Richmond, Virginia
Our Studio Manager in Richmond, Virginia embodies having fun, while taking her business, her members and her team seriously. Angie invited a client who is a yoga instructor to one of her weekly team meetings, with coffee and some light stretching exercises. The Richmond team talked about their goals and their wins, all while breathing deeply and getting pumped for the day. That's just one example of how Angie helps everyone at OVME have fun!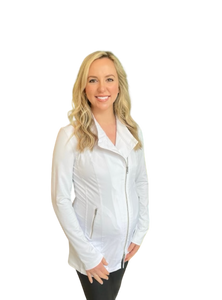 Core Value: Memorable Experiences
Lindsey Plair - Charlotte, North Carolina
Our Aesthetic Practitioner in Charlotte, North Carolina, creates memorable experiences. Lindsey is one of our most-loved providers. Her clients are loyal and refer her to all their friends. She is the ultimate professional with a friendly manner. She is known for her amazing follow up, always checking on her clients with friendly texts, asking for "after" photos to see how they look, how they feel, and if they have any questions. That's what makes experiences with Lindsey so memorable!
Ready to Meet us?
Book a complimentary consult with one of our Aesthetic Providers, no obligations.