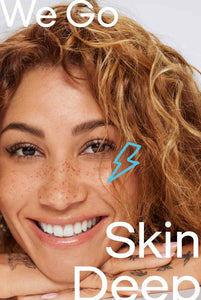 OVME Laser Resurfacing
Laser resurfacing is a non-invasive cosmetic procedure that uses laser technology to rejuvenate the skin and reduce the appearance of wrinkles, scars, and other imperfections.
Book Now Smooth
Lessen the appearance of pores.

Renew
Promotes collagen production.
Medical Treatment Overview

What is it?
Laser resurfacing is a treatment designed to improve the appearance of skin by removing damaged outer layers, stimulating collagen production, and promoting new skin cell growth.

What does it do?
Laser resurfacing uses a special device that emits a laser beam, which works by removing the top layer of skin and promoting the growth of new, healthier skin cells, resulting in a smoother and more youthful appearance.

What else?
Laser resurfacing may not be suitable for everyone, and it's best to schedule a consult to determine if it's the right treatment for your individual needs and goals.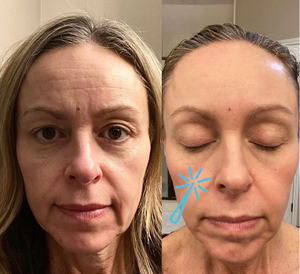 Multi-Purpose
The treatment can tackle pigmentation, wrinkles, fine lines, sun damage, scars, texture, tone, and other signs of aging.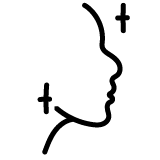 Bespoke
he treatment is customizable, allowing providers to adjust the intensity of the laser and the depth of the treatment based on each patient's specific needs and goals.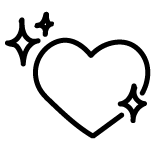 Convnient
Laser resurfacing is minimally invasive and requires little downtime, making it a convenient option for patients with busy lifestyles.
Delaney – Medical Aesthetician
"The OVME Photo Facial paired with the OVME Laser Resurfacing is the perfect combination for treating ALL the things. These two treatments can be done the same day to stimulate collagen and elastin, erase sun damage, soften fine lines, tighten the skin, reduce redness, minimize pores, and improve overall texture. If you follow up these treatments with a custom medical-grade skincare routine, you will have baby skin!"
Makenzie – Medical Aesthetician
"My favorite of all the treatments though has to be OVME Laser Resurfacing. At a certain point, I felt that my results were reaching a plateau and this treatment truly gave me the improvement in my skin I was looking for. OVME Laser Resurfacing is a game changer. Not only will it help with fine lines and wrinkles, but it is amazing at improving sun damage, hyperpigmentation, and scars while being safe for even darker skin tones. If you're looking for that glow, this is your treatment."
Lauren – Studio Coordinator
"The HALO changed the way I feel about my skin - I have confidence that I've never had. I never had acne or anything when I was younger, so I never really invested in my skincare. The older I get, the duller my skin looks/feels so I got the Halo mostly out of curiosity and it's something I plan on doing in the years to come for maintenance because I LOVED the results so much! "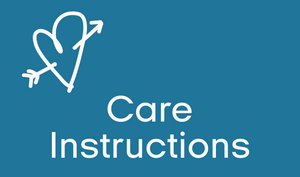 Curious about what to expect?
Here are some helpful instructions for before and after your treatment.
Read more
Still not sure? We got you,
Book now
We look forward to seeing you.