Our Boutique Studios
From the moment you step inside an OVME studio, you'll be transported to a world of luxury and indulgence. Our spaces are custom-designed to pamper you with personalized care and leave you feeling like a VIP.

Warmth
Hospitality is more than a compliment on your new Miu Miu loafers. We create an authentic and comfortable atmosphere where clients feel empowered to ask for what they need and enjoy the process.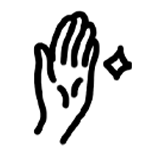 Attentiveness
Each member journey is unique. So we listen more than we speak, in order to fully understand what you need and offer personalized services that are tailored to you.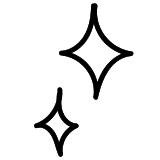 Indulgence
OVME is more than a place to receive treatments; it's an escape from your inbox, mail box, and lunch box. We're here for you and need you to live our ethos. When you leave, you'll be shouting, "Nothing is greater than me!"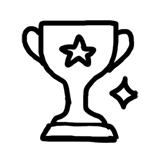 Excellence
We're committed to delivering high-quality results that exceed expectations. We stay up-to-date with the latest technologies and techniques, in order to provide the best possible treatments and outcomes for you.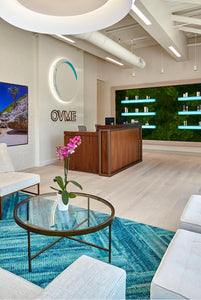 When you arrive
Upon arriving at an OVME studio, you'll immediately be met with a warm and inviting atmosphere, where friendly staff are ready to assist you. Our experienced aesthetic providers use the latest technology and techniques to deliver high-quality services, tailored to your individual needs and goals. We believe that taking care of yourself should be a luxurious experience, and we're dedicated to making that a reality for each and every client.
Unwind in Style
As you wait for your appointment, you can unwind in style in our comfortable seating area, browsing our carefully curated selection of skincare products and enjoying a complimentary glass of wine or other refreshments. Our providers are always available to answer any questions you may have and provide guidance on our services and products.
When it's time for your appointment, you'll be taken to one of our private and comfortable treatment rooms, where you'll receive personalized attention from our experienced providers. They'll take the time to understand your unique needs and goals, creating a treatment plan that's tailored just for you.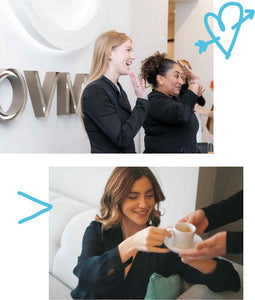 Exceptional Care in a Modern Environment
Our top-of-the-line studios are designed with a modern aesthetic, featuring clean lines and neutral colors to create a calming and welcoming atmosphere. We've also invested in state-of-the-art technology, so that our providers can deliver the best possible care. From start to finish, our focus is on providing you with a unique and sophisticated experience, where you feel relaxed, revitalized, and pampered.
At OVME, we believe that exceptional care is about more than just technology and design - it's about humanity and thoughtfulness. We're dedicated to providing each and every client with a personalized, thoughtful experience that leaves you feeling your best. We invite you to experience the OVME difference and discover the possibilities of exceptional care in a modern environment.
Looking for more to love? Join our Club.
Join our exclusive VIP Membership and elevate your beauty routine to the next level. As a member, you'll receive special member pricing and complimentary services for the things you're already doing.
Ready to visit?
Book Your Appointment Today with Our Expert Aestheticians Across the US